World of Sprayroses Ambassadors
Bloemenservice Nederland
World of Sprayroses Ambassadors
Annemerie Hoekstra
Owner of  Bloemenservice Nederland
Hi there! Welcome!
Making dreams come true in the field of styling and flowers is in my DNA.
To be busy every day to come up with beautiful things, to create and to bring your fairy tale to life, is a dream come true for me.
It makes me very happy to create the most beautiful picture with an eye for every detail. The fact that we have been crowned the best bridal florist in the Netherlands is the most beautiful prize we have ever received. Secretly we are of course very proud of that!
If you are curious about the possibilities or if you are not sure what you want yet, we would like to invite you to make an appointment. In our studio we discuss your wishes, preferences, theme and we are happy to discuss the possibilities with you.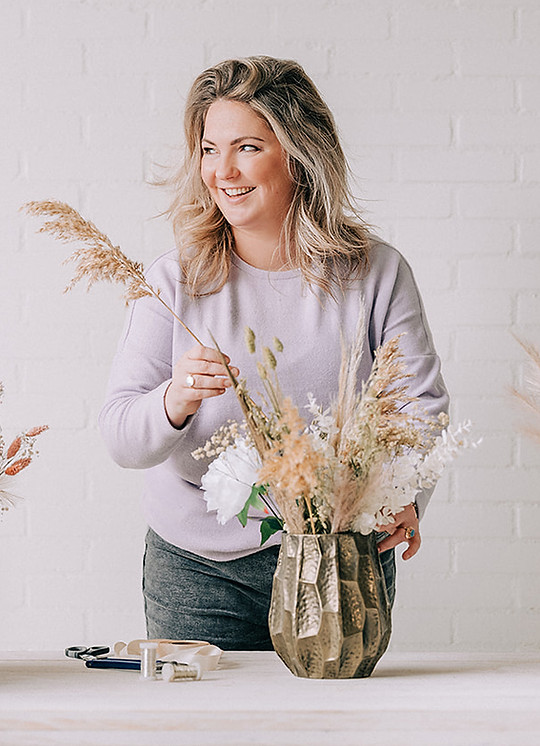 We always work passionately and with attention to detail
We feel very honored to be able to contribute to the most beautiful day of your life with flower arrangements that complete your dream picture.
Annemarie Hoekstra
Owner and Founder